AGRITEC Research, Breeding and Services, Ltd. has certification for managing field, glasshouse and laboratory trials aimed at testing of pesticides (and other active ingredients). The trials can be led under GEP conditions, when a client requires it or when the purpose of such trials is to get data for registration of the tested products for usage in crops in maritime zone.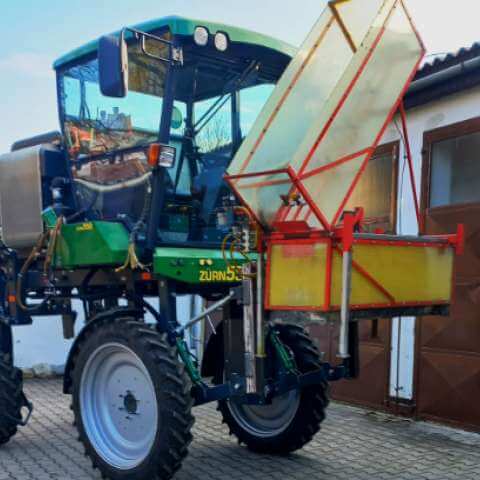 The GEP system includes you with essential guidelines on the screening chemical and biological products, development and registration of your agricultural and horticultural chemicals, biopesticides (AGRITEC company also participated on new products in biopesticides: Gliorex, Clonoplus), fertilizers and new plant varieties.
For the aim and result of the registration product, you need a partner who can provide with years of experience you with accurate GEP field trials (since 1942 and from the nineties as a private company).
AGRITEC company is also an agriculture scientific institution with a rich publishing activity of assessors who are also testing products in GEP trials. The company has laboratories for plants or soil analysis and new GMO variety production in legumes, hemp, flax.
With our ability to execute the trials, we can help.
What GEP field trials AGRITEC company provide?
Our GEP field trials cover the following categories in chemical agriculture or horticulture products and biopesticides:
Acaracides
Biopesticides
Fertilizers
Fungicides
Herbicides
Insecticides
Molluscicides
Nematicides
Plant growth regulators (PGRs)
Stored crops
Seed care
The field trials cover crops (categories of official GEP recognition):
field crops and vegetables
high crops (orchards, vineyards, hops)
protected areas and storage rooms
seed treatments (with equipment for 100 g, 2 kg, clearing or seeds treatment with robust machinery)
glasshouse trials
inoculation of pathogens into an agar
in-vitro cultivation
Our company comply with the relevant industry-specific quality management as ISO (9001) system and GEP for conducting regulatory efficacy studies for local or international submissions. Our field trial centre meets GEP standards, working to specific national and international standards (EPPO) and adopting Standard Operating Procedures (SOPs).
The equipment for trials:
sowing machines with GPS technology
precise spraying with different nozzles by a self-propelled machine or bicycle sprayer
harvest machine Wintersteiger Quantum with automatic weighing, moisture meter and hectolitre weighing